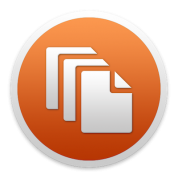 iCollections - Organize your desktop icons
iCollections is an expertly designed application which helps you keep your desktop organized. The app's unique features are what make it the most popular method of desktop organization for Mac users.
iCollections lets you create areas on your desktop so you can sort and arrange your icons. This helps you keep related items together so your files (pictures, documents, screenshot, applications, etc.) are organized and easy to find. iCollections fully supports Retina display.
What's New
- New kind of Collection - Disk Panel
- Each Collection can be hidden individually
- Copy&paste Collection's items
- Press CMD key to show a transparent Collection's Title Bar
- Pin Collections to Desktop
- Multi-monitor functionality improved
- Bug fix
Screenshots