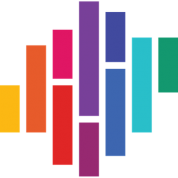 Color Finale
Experience Grading in a Whole New Way
Industry standard grading tools in your FCP X timeline
Layer Based Grading
The power and elegance of grading via layers. We incorporate the best features of image editing applications.

Telecine Tools
Industry standard 3 Way Color Corrector and RGB Curves. We incorporate the best that the telecine suite has to offer.

LUT Utility
Apply industry standard Look Up Tables like OSIRIS and ImpulZ to accurately emulate the look of 35mm film.
Vector Grading

Powerful vector based grading to apply quick and accurate secondaries.
App Installs Plugin and LUT Manager.
What's New
All new Telecine Wheels with color balance pickers for shadows, midtones, and highlights.
Telecine controls now offer RGB sliders, scrollable with the mouse wheel.
Support for reading extended .cube LUTs format.
Improved error reporting for LUT files.
Bug fixes.

Introducing Color Finale Pro (Paid Upgrade).

Support for control panels from Tangent Devices (Elements, Ripple etc).
Color Management with ACES for camera and display matching.
Group Grading: combine multiple instances of Color Finale into groups for simultaneous color correction.
Grade Presets with versions to store looks and their versions for later use.
Screenshots