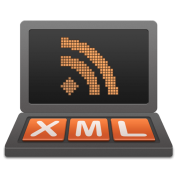 Feeder 3
Feeder is a full-featured application for creating, editing, and publishing RSS and iTunes podcast feeds. Features include quick and easy feed editing with auto-complete, templates, HTML tags, Markdown, an HTML preview and more. For podcasters there is drag-and-drop episode creation, automatic tagging of audio and video files with artwork, and an iTunes Store preview. Feeder can publish feed, images, and media files with FTP, SFTP, WebDAV, or Amazon S3, post to a blog when publishing, and announce new content on Twitter and Facebook once everything is online.
What's New
- Fixed a problem that prevented Feeder from listing all files in an S3 bucket.
- Added support for S3 buckets in the US East (Ohio) region.
- Restored the contextual menu to the landscape view.
- Fixed a problem where iTunes artwork could not be a https URL.
- Updated the PodTrac redirect URL (old URLs remain compatible).
Screenshots