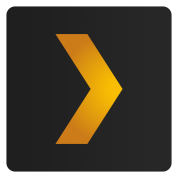 Plex Home Theater 32bit
Plex Home Theater (was Plex [Media Center]) bridges the gap between your Mac and your home theater, doing so with a visually appealing user interface that provides instant access to your media. Plex can play a wide range of video, audio and photo formats as well as online streaming audio and video. The real power of Plex is found in its library features: Organize your media into versatile libraries, automatically retrieve metadata from the Internet, and display your libraries using one of the visually stunning skins.
Organize all of your media, from local drives, network shares, optical media and the Internet, in one easy to use application. Plex supports a wide range of video, audio and image formats without having to install any additional third party plug-ins or programs. Plex will make the days of trying to find the right plug-in to work with the right application a thing of the past.
What's New
What's New in Version 1.4.1:
Reinstated PIN check when returning from screensaver
Fixed an issue where playing AAC tracks could make progress to the next track hang
Fixed screenshot functionality that could still show up because of a bad keymapping
Fixed an issue where music could not be shuffled
Made sure to clear the VEVO logo after playing a music video
Made it possible to mark an episode in progress as unwatched
Fixed several issues with filters not being loaded and updated correctly when switching libraries
Fixed a bug that could lead to the wrong navigation window being loaded from slower servers
Screenshots