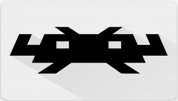 Retroarch
RetroArch is a frontend for emulators, game engines and media players.
It enables you to run classic games on a wide range of computers and consoles through its slick graphical interface. Settings are also unified so configuration is done once and for all.
In addition to this, you will soon be able to run original game discs (CDs) from RetroArch.
RetroArch has advanced features like shaders, netplay, rewinding, next-frame response times, runahead, and more!
What's New
BUGFIX/MENU: Fix menu rendering with Mali GPUs after changing video dimensions
CDROM: Adds pregap support to cdfs helper methods
CHEEVOS: Provides the new PCEngine hashing algorithm for RetroAchievements
LOCALIZATION: Update French translation
LOCALIZATION: Update Polish translation
LOCALIZATION: Update Spanish translation
MENU/MATERIALUI: Initial thumbnail support
MENU/MATERIALUI: Cutie / Virtual Boy theme added
MENU/MATERIALUI: Bugfix - Under certain extreme circumstances, entries with very long sublabel strings could have their text prematurely 'clipped' as the entry is scrolled beyond the top of the screen
MENU/MATERIALUI: Bugfix - Certain setting value strings were unnecessarily truncated (with a ...) when using smooth ticker text
MENU/XMB: Sunbeam theme added
SWITCH: Accelerometer, gyroscope and illuminance sensor support
VITA: Accelerometer and gyroscope sensor support
Screenshots