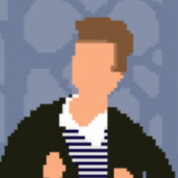 appdb Rickpactor
NOT COMPATIBLE WITH 13.3.1 (YET)
appdb Rickpactor is a tool to install apps from appdb and your own apps from appdb's MyAppStore absolutely for free. Just like Cydia Impactor, but it's never gonna give your apps up and never gonna let them down.
Rickpactor works on MacOS (64 bit only) and Windows 7 and newer (iTunes required) and stable iOS versions. It will never support beta iOS versions.
To use Rickpactor you need to do the following:
Link your device to appdb
Link your Mac or PC to control your device on appdb (visit this page from computer)
Configure Rickpactor on device features configuration page. Create fresh Apple ID at https://appleid.apple.com and then login and accept terms at https://developer.apple.com/account/ - it is mandatory. Do not use your real Apple ID with Rickpactor.

You need to use separate Apple ID for each of your devices, do not use this Apple ID anywhere else!

Connect your device to computer via USB cable, accept Trust dialog if it appears (to invoke it visit Finder or iTunes).
Download and start Rickpactor.
Click on green install links on computer. Even MyAppStore is supported!
Press Cancel and go to device status page and wait till app will be prepared for your device.
Click on "Install via Rickpactor" and follow instructions inside Rickpactor.
Please note that usage of Rickpactor has some restrictions:
Only 3 apps with free Apple IDs are allowed per device (even if you installed via other programs and different apple IDs, only 3 free apps are allowed).
You need to keep device linked to appdb in order to keep your apps running.
Push notifications are disabled.
Some apps may crash because of lack of capatibilities.
Consider to switch to appdb PRO. Rickpactor is just a demo of appdb technologies.
To close Rickpactor use Menu->Quit inside it, it won't be closed if you will click X.
You don't need to resign your apps every 7 days, just keep your device linked to appdb and connected to internet at least once in a day.
PS: Here is Video Tutorial from DinoZambas2:
What's New
0.1.0 - compatiblity with OS X El Capitan (10.11.6) and upper, various improvements
0.0.11 - Compatibility with 32 bit windows since Windows 7.
0.0.10b - Windows compatibility fixes, better error detection. Removal of saving of downloaded IPAs.
0.0.10a - Windows compatibility fixes, better error detection
0.0.9 - Compatibility with iPhone Xr, Xs, 11, 11 Pro. MacOS compatibility fixes, detection of common errors
0.0.8f - yet another fixes for MacOS
0.0.8e - fixed issue with account names with spaces in windows. Fixed issues with dynamic libraries loading on MacOS
Screenshots