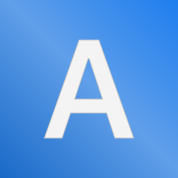 appdb (unofficial client)
appdb (Unofficial Client) is a fully featured app aiming to provide a better user experience for every appdb user.

Features:

- Very simple and intuitive user interface (similar to the App Store).
- Integrated watch list system to keep track of all your favourite apps/books.
- Install any app or book in appdb database.
- Download .ipa files from the web and save them locally.
- Import .ipa files and install them directly inside the app (JB & non JB supported).
- Search tab with filters (type, price and category) and trending apps.
- Ability to authorize the app by providing link code from link page.
- Check Device Status with a beautiful tab, organized by most recent commands.
- Configure appdb Features (JB, Compatibility Checks) with a simple switch.
- Check updates right from inside the app, with the ability to ignore certain updates to hide them.
- Basic iPad support.
- Full 3D Touch support for peek and pop and quick actions.


Not compatible with iOS 7. Only iOS 8.0 and up.
For bugs or requests contact me @ 32u1982378@gmail.com.
What's New
--- Version 1.4.4

- HOTFIX: All endpoints have been changed to appdb.to. Please update to this version as soon as possible.

Thank you for using the app!