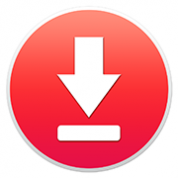 iPASTORE
As I stated earlier, iPAStore allows you to resign apps, even if they don't belong to your Apple ID. However, iPAStore also has a lot of other amazing features that are also things that you should consider if you are looking into purchasing this service. Some of the features include:
iPAStore app for you to navigate the extensive catalog of pre-bundled apps, including ++ tweaks and popular emulators
Courteous customer service that will help you will any issues
Push notification support for apps
Duplicate app installation support (no push notifications for duplicate apps due to Apple restrictions)
Direct OTA updates of provided iPAStore app
Constant updates to pre-bundled apps
Free Apple Watch UDID registration
Ability to import your own apps through iFunBox, iTunes Sharing, or any app with support for the "Open In..." share sheet
Ability to sign apps up to 1 GB large
These are some of the features iPAStore gives you for using their feature-rich service!
**** This is only a PREVIEW to show you how is iPAStore and to show how advanced appdb is ****
Screenshots