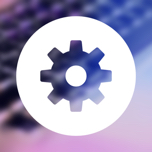 OSIRIS
Notice from appdb team:
Developer refused to cooperate with appdb in order to help us to distribute jailbreak. He also wants to restrict his user base by keeping jailbreak limited to testers that he can choose on his own. This is not typical approach of jailbreaking scene, which meant to provide free software and freedom to it's users. Please note that this software may contain DRM, harmful code, etc., just in case to check that it is downloaded from him. It may harm your device just because it is downloaded from appdb.
USE AT YOUR OWN RISK, THIS SOFTWARE MAY BRICK YOUR DEVICE!
ONLY FOR DEVELOPERS!
An incomplete iOS 11.2 -> iOS 11.3.1 Jailbreak by GeoSn0w (@FCE365) using multi_path (CVE-2018-4241) by Ian Beer and #QiLin by Jonathan Levin.
This jailbreak is under development and in no way whatsoever intended for general public usage. Please don't run this jailbreak on your device until I finish it as it has the potential to mess stuff up. If you're an average iOS user, please stick with Electra Jailbreak. It is safer and more stable. This is my first public jailbreak and I am doing it just for learning purposes.
What works:
Properly runs the exploit and grants QiLin SEND right to the Kernel task_port (aka tfp0).
Nukes the Sandbox.
Nukes AMFI for CodeSign bypass
Successfully remounts the ROOTFS as R/W on iOS 11.2.6 and lower. Waiting for QiLin to be updated soon for iOS 11.3.x
Contains Jonathan Levin's binpack for 64-Bit and drops it. <-- Could be improved.
Disables iOS Updates (iOS 11.2.6 and older)
Gets you remote terminal to run commands using netcat. `nc your phone's IP 69`
https://github.com/GeoSn0w/Osiris-Jailbreak
What's New
Not a complete Jailbreak!
Gets tfp0
Gets you ROOT
Escapes Sandbox
Resprings.
iOS 12.0 -> 12.1.2

The Jailbreak does not create persistent files on the file system aside from an empty test file in the Downloads directory. It's harmless.