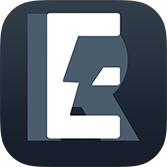 Electra / Th0r Remover Vfs 11.2 - 11.4b
You can now remove electra and Th0r without losing all your data(pictures, messages, contacts, music). This tool is used for many different cases, best of which are when the user cannot open cydia or use ssh themselves to fix any issues with your cydia or jailbreak. Many videos online you can follow along with to safely remove files from cydia without breaking your device or cydia. Then use my remover tool to do the rest for you. Or just use the tool if you cannot fix your jailbreak yourself.
Dev: pwned4ever
Follow me on Twitter : https://twitter.com/pwned4ever
Thanks for using my tools.
Screenshots