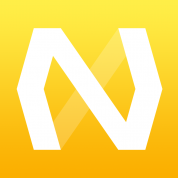 nzbUnity
At home or on the go, nzbUnity makes it easy for you to manage all of your favorites NZB applications from your iOS device
- Compatibility
Works well whether you are on WiFi or Cellular (3G, LTE, EDGE).


- iOS Devices
Fully supports iOS 10 (down to iOS 7) and works on an iPhone (4/4S/5/5C/5S/5SE/6/6+/6s/6s+/7/7+), iPad, and iPod.


- APIKeys
No need to type in your ApiKeys. nzbUnity automatically gets your ApiKeys to your favorite NZB apps as well as your NZB (Newznab) indexers.


- Automatic Refresh
No need to pull down to refresh. nzbUnity automatically refreshes to ensure that you have the latest information.
What's New
(ADD)

Ombi:

Ombi Support.
(ADD)

Downloaders:

rTorrent(ruTorrent) support.
(ADD)

Settings:

Application Theme (Top nav bar matches color of app now).
(CHANGE) Pro: Features are now available to all.
(CHANGE)

Settings:

Settings has a slightly newer look for adding apps / misc menu
(FIXED)

Downloaders:

Clicking on History would crash the app if a torrent client on the list (most torrent clients do not support history)
(FIXED)

Downloaders:

(iOS 13) NZB uploading to the default client from Downloads folder (now part of the iCloud Drive). Depending on the resign method, import of NZB will still fail (working on resolving it fully).
(FIXED)

Sonarr:

If tv show had no poster and on the 3 poster per row, nzbUnity would make the show unclickable.
(FIXED)

Downloaders:

In Deluge, if the password contained special characters, the password escape would make it so that nzbUnity could not connect.
(FIXED)

Search:

In certain cases, Jackett links would fail to send to the torrent download client or crash nzbUnity.
(FIXED)

Pin:

If pin was enabled and FaceID was enabled on the device (those without fingerprint reader), app would crash
(FIXED)

Lidarr:

Lidarr would fail to connect in some cases due to improper parsing of the init file.