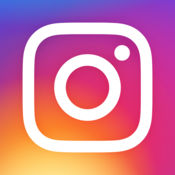 Rocket For Instagram (No Ads)
Banner ads are disabled. If you still have ads dm a screenshot to me on twitter @l3tjg.
Rocket enriches Instagram client with loads of features! Starting from saving posts, reposting, checking if other users follow you and many more.
Features:
- Save any photo to Camera Roll.
- Save any video to Camera Roll.
- Hold down on an image to view high resolution version of it.
- Hold down on a video to view high resolution version of it.
- Double tap or hold on a profile image to view it in full screen.
- Mute and Unmute users from home and activity feed.
- Hide sponsored posts.
- Show following status on user profile.
- Share images using default iOS share sheet.
- View direct messages without notifying sender.
- Easily toggle feed layout between grid and list with a press of a button.
- Confirmation alert when you double-tap a post to like.
- Tap times inside a post cell to show full timestamp.
- View stories without marking them as seen.
- Download photos and videos from stories.
- Manually mark stories as seen.
- Show entire gallery instead of last 24 hours in story maker.
What's New
Updated to Instagram 76.0 and Rocket 3.2.5
Now using proper crack. Go to rocket settings and upgrade, after installing rocket profile restore purchases using transaction id and proceed.
Screenshots