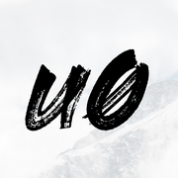 unc0ver JB 11-12.2
unc0ver The Most Advanced Jailbreak.
(Now Dark Mode Enabled)
INSTRUCTIONS - READ BEFORE USING:
For Best Results: Turn on airplane mode, disable Siri and passcode on your device and if on iOS 12 disable "Low Power Mode".
Click jailbreak and wait!
Unc0ver jailbreak for iOS 11.0 - 12.2
by @pwn20wnd & @sbingner
UI by @DennisBednarz & Samg_is_a_Ninja
IMPORTANT!!! 1: FOR A12 Devices on iOS 12-12.2 Unc0ver Doesn't Support you Yet.
A12: iPhone Xs/Max and Xr
IMPORTANT!!! 2: SSH-Only support with a full shell environment for A12-A12X devices has been added.
What's New
07/14/2019 - v3.3.0
Fix a bug in finding kernel offsets
Screenshots