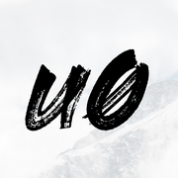 unc0ver
The most advanced Jailbreak tool!

by @pwn20wnd & @sbingner
UI by @DennisBednarz & Samg_is_a_Ninja

Unc0ver jailbreak for iOS 11.0 - 13.5 for all devices!
INSTRUCTIONS - READ BEFORE USING:
For best results turn on airplane mode, disable Siri and passcode on your device and if on iOS >11 disable "Low Power Mode".
Click jailbreak and wait! If it doesn't work, reboot device and wait 30 seconds before trying again.
--------------------
Switching between Checkra1n and Unc0ver? some things you need to know:
Your jailbreak apps and tweaks will be preserved when switching from the checkra1n jailbreak for A8-A11
You can switch back to the checkra1n jailbreak while preserving your jailbreak apps and tweaks but you will need to manually install Cydia Substrate from Cydia after switching back
What's New
Last Updated: July, 23rd 2020
Fix support for removing leftover files from RootLessJB
Add iOS 12.3-12.3.1 and 12.4.1-12.4.8 (Latest versions) support for iPhone 5S, iPhone 6 and iPad Air 1 models with high exploit reliability
Fix rare reliability issues within the jailbreak process for all devices
Screenshots