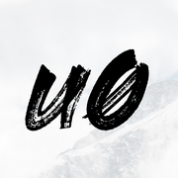 unc0ver JB 11-12.1.2
unc0ver The Most Advanced Jailbreak.
INSTRUCTIONS - READ BEFORE USING:
Make sure you have appdb PRO subscription for your device.
Turn on airplane mode, disable Siri and passcode on your device and if iOS 12 disable "Low Power Mode".
Click jailbreak and wait!
Unc0ver jailbreak for iOS 11.0 - 12.1.2
by @pwn20wnd & @sbingner
UI by @DennisBednarz & Samg_is_a_Ninja
IMPORTANT!!! 1: FOR iOS 12 USERS.
THIS NOW A FULL JAILBREAK; However, you Should Excersise Caution since it's still in early stages.
IMPORTANT!!! 2: FOR A7,A8 and A12 Devices. Unc0ver Doesn't Support you Yet.
A7: iPhone 5S

A8: iPhone 6/Plus

A12: iPhone Xs/Max and Xr
IMPORTANT!!! 3: All Pre A12 Devices are now Supported.
IMPORTANT!!! 4: Partial Support for A12 Devices. (no jailbreak yet).
IMPORTANT!!! 5: SSH-Only support with a full shell environment for A12-A12X devices has been added.
IMPORTANT!!! 6: with beta 49 everything is ready for A12-A12X full jailbreak we are just waiting for CydiaSubstrate support.
What's New
04/23/2019 - v3.0.1 was released for production with the following changes:
Iterate the proc list with proper data locks in Unrestrict to fix a possible race condition in the kernel (Important stability fix)
Fix a typo in the app
Fix a bug in logging
Add iOS 12.1.3 - 12.2 support for the restart button