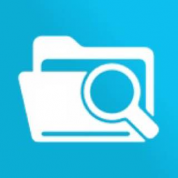 GeoFilza (Filza iOS 12-12.1.2)
A12 DEVICES ARE SUPPORTED.
GeoFilza for iOS 12.0 to 12.1.2 (A9 -> A11) by GeoSn0w (@FCE365)
This is pretty much Filza, the File Manager from Cydia. I modified it so that it executes voucher_swap exploit by Brandon Azad on iOS 12.0 up to 12.1.2 and escapes the Sandbox / Gets ROOT so that you can edit files with it and stuff.
It can write to /var/ and /tmp and it can read from anywhere. Enjoy
What's New
v1.5: Fixes iPad PRO 10.5 / iPad Pro 2 / iPhone X success rate thanks to clarityzzz
v1.4: Added support for iPhone 5S, 6, 6 Plus and iPod Touch 6 (4K devices)
v1.3: Added support for A12 devices (XS, XR, ...).
v1.2: Removed Filza's DRM that caused errors of type "The main binary was modified". Now it should allow you to change settings.
v1.1: Fixed Cydia Impactor issue
Screenshots