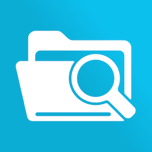 Filza rootlessJB 12
This is Filza File Manager Updated Specifically for use with rootlessJB for iOS 12-12.1.2. the versioning will relate to the rootlessJB verion.
you can purchase a License from the app's settings; However, the file manager will work fine without it.
usage:
While Jailbroken
Open Filza.
Go back to Homescreen without closing Filza and Open iSuperSU.
Choose Filza and press "unsandbox".
Go back to Filza. now you can use it normally
p.s: disable the Trash to be able to use delete since the trash requires root privelage.