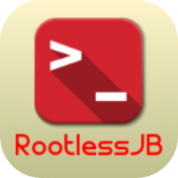 rootlessJB iOS 12-SCP
IMPORTANT: in order for rootlessJB to work correctly you need to enable "Alongside Installation" from Device Configuration and click "ok" when asked to install alongside and use the random ID automatically generated by appdb.
Semaphor's Fork with SCP.
Uninstall Previous Jailbreak before using this and don't forget to backup your tweaks. and reboot and jailbreak again after first run.