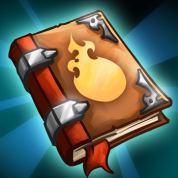 Battleheart Legacy Hack
Double Tap the Red "O" Ring to reveal the menu
Double tap the menu title to dismiss it.
ModMenu Features:
Infinite Skill Points. (to activate earn any level)
Infinite Gold. ( to activate sell anything)
Infinite Potions.
XP Modifier.

Gold Modifier.
Level Increase. (Each kill add one level) [newest]
What's New
Added 1 more Hacks.
-Level Increase (increase level with each kill).
Screenshots