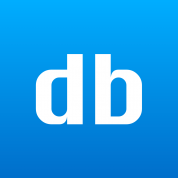 appdb (unofficial)
A new beautiful and open source appdb client for iOS.

This is what you've all been waiting for!

Features:

- Easily browse appdb database with a blazing fast and smooth user interface
- Install any content to your device after authorizing the app
- Dowload IPAs from the web and install them right away
- MyAppStore & Automatic Requests integration!
- A wonderful dark mode
- And a lot more...

Compatible with any device running iOS 9.0 or later.

The project is open source on GitHub! Check it out and contribute: https://github.com/n3d1117/appdb

If you have any problem, open an issue on GitHub or contact me directly on Telegram or via email (appdb.ned@gmail.com)

Enjoy!
What's New
- Custom developer identities are now detected correctly
- Integrated new iOS 13 context menus, homescreen shortcuts & haptic feedbacks
- Added pull to refresh to Featured tab
- Added French translation (thanks to DzMohaipa)
- Added Indonesian translation (thanks to Am1nCmd)
- Added Javanese (Indonesia) translation (thanks to EskaseptianTeam)
- Fixed bug where links were not clickable in News
- Removed the (deprecated) option to link device via email
- Various other minor fixes and additions

Thank you for using the app! 🎉