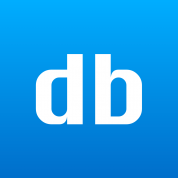 appdb (unofficial)
A new beautiful and open source appdb client for iOS.

This is what you've all been waiting for!

Features:

- Easily browse appdb database with a blazing fast and smooth user interface
- Install any content to your device after authorizing the app
- Dowload IPAs from the web and install them right away
- MyAppStore integration!
- A wonderful dark mode
- And a lot more...

Compatible with any device running iOS 9.0 or later.

GitHub: https://github.com/n3d1117/appdb

If you have any problem, open an issue on GitHub or contact me directly on Telegram or via email (appdb.ned@gmail.com)

Enjoy!
What's New
- For users without PRO, advertisment banners and occasional full screen ads will be shown. To remove them, support appdb and this open source project by upgrading to a PRO subscription!

- Added the option to change bundle identifier of local .ipa file before uploading to MyAppstore (useful when working with multiple versions of the same app) (#35)
- Added the ability to install ipa files without linking device to appdb (NOTE: either needs AppSync from Cydia or ipa must be already signed for device)

- Fixed visual issue with black text on gray background in iOS 13 (#34)
- Added Russian translation
- Various other minor fixes

Thank you for using the app! Automatic app requests integration is coming soon 😎