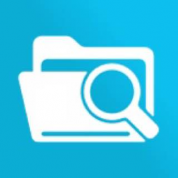 FilzaEscaped (iOS 11-12.2)
FilzaEscaped is an enhanced version of Filza file explorer and works without jailbreak. It is developed by developer Dry05.
Powerful File Manager for iPhone, iPad, iPod Touch. Flat design, with best performance:
– File viewers: Media player, Hex editor, Text editor, SQLite Editor, IPA Installer, DEB Installer, Web viewer, Terminal ….
– SQLite Editor was design for large query, works well with over 100k+ rows in result
– Execute shell scripts and applications just few tap
– Cloud services: Dropbox, Box, Google Drive, WebDAV, FTP, SFTP
– Supports SMB (Windows File Sharing)
– Search files and folders easily
– Powerful files copy/move design, just few taps
– Download normal/html file with easy way: copy html link to Pasteboard, and paste it to destination folder
– Manage Music library easily: import/export/delete/rename ... just do same as normal files
– Explore files in list view mode or grid view mode, with thumbnail
– Compress zip file, decompress zip/7z/rar/tar/tar.gz/gz ...
– Install and extract DEB/IPA file, view DEB/IPA file information
– Black theme and white theme, custom folder icon, file
NOTE:
Works from iOS 11.0-12.2.
Partial A12 support added, writing to /tmp & /var only for now.
Stable 4K devices support comes soon, all others A9-A11 have full remount(full functionality)
What's New
Supports iOS 11.0-12.2 + 12.4 on pre A12 Devices.
for A12 Devices Check the other version.
Screenshots