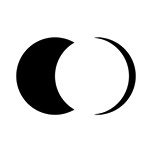 What's New
Hack:
Premium
What's New:
- I'm so proud of releasing the version 2.0 which allows you to edit all pictures on any device even on the single-camera devices. With the advanced technology of machine learning, it calculates the depth of field automatically for every photo. Now you can use this depth map freely same as the dual camera outputs, and make a beautiful bokeh effect with all existed tools.
- The calculated depth data from any picture can be used in medium resolution for free. And you can also purchase the pro version for higher resolution and better quality.
- Now you can take photos with the front and rear cameras on all iPhones and iPads.
- Removed the option of Live Photo, but you will get better result with the video version of Focos which is under development.
- Fixed the crashes while browsing photo list in version 2.0.

PLEASE do pass on this information to your friends who uses the single-camera iPhone.

Enjoy using Focos and support us by leaving your review for the features of each update to help us make it better.