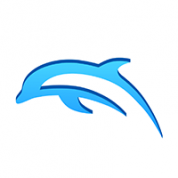 DolphiniOS
DolphiniOS is a port of the popular Dolphin emulator to iOS. Dolphin lets you play your favourite GameCube and Wii software with enhancements like higher resolutions, save states, and more.
This app requires Psychic paper entitlements
To enable Psychic paper entitlements
Goto Device management --> Configure features for this device --> find this option "Preserve entitlements comments (Psychic Paper exploit)" and check yes --> tap on Save feature configuration
Now you have Psychic paper entitlements turned on
Credits to the devs Simonx22, OatmealDome and Bulma.
What's New
DolphiniOS version 3.0.0 has been released! This update revamps the games list and adds many features from the PC version of Dolphin.