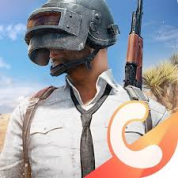 Cheto PUBGM
Attention: You may be banned when using a hack.
don't use the PUBG MOBILE hack on any account that you don't want to lose.
تحذير: قد يتم حظر حسابك عند استخدام الهاك.
لا تستخدم هاك PUBG MOBILE على أي حساب لا تريد خسارته
You need appdb PRO in order to install the hack
Click here to Buy Appdb PRO

Features
ESP (Wallhack)
Aimbot
Item ESP
Vehicle ESP
Airdrop ESP
Loot ESP
Radar
Awareness
Squad Detection
Grenade Alert
Bot Detection
Bunnyhop
Anticheat Bypass
and much more!
المميزات
رادار و رؤيه خلف الجدران
تصويب تلقائي
رادار العناصر
رادار المركبات
رادار الدروبات
رادار اللوت
كاشف متكامل
كشف تحذيري
كشف الفرق
تحذير القنابل اليدوية
كشف البوت
القفز المستمر
تخطي مكفاحة الغش
والمزيد بكثير!

Hack is not free, but Special thanks to Cheto's creator for give it to us. special codes (not trial) for promotion on appdb only.
الهاك ليس مجاني، لاكن شكر خاص لمنشئ Cheto لمنحه لنا. رموز خاصة (ليست تجريبية) للترويج على appdb فقط.
😍😍😍😍 👇👇👇👇👇
اكواد التفعيل مجاناً
10x 1day keys (non-trial) for a few lucky people!
UHS8CLJ7NWBW2WN9VMIN
P26BHAA7JLSUM2EHW740
4SOPMLQQXJQENA8VD93L
LN5U2LV6A4TB3GCPLAVG
SZ55KYR21XDZDC9XJNXW
4Z2IKS3GJCTVWGPBALRQ
LGMXBMY3P1XJZ8Z3ARG4
KQOWCIWLZH28MNDIC1V4
CPVXKHPRR3DAFFE93YGF
TYXS40TLLHSDN2VAK76H
What's New
Update the download link! With New Version
-2020-07-07_1681
Screenshots