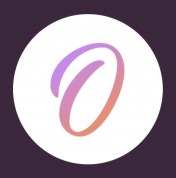 Odyssey
What makes Odyssey different to other jailbreaks?
Fast. Really Fast.
Odyssey is the first jailbreak to be written almost entirely in Swift. It's also a snappy, responsive experience that you can't find anywhere else, with full support for iOS 13.0-13.5 devices, including the latest iPads and iPhones.


Completely Open.
Odyssey is completely open source, and welcomes community contributions and pull requests, as a tribute to the dearly departeds0uthwes and his continued optimism and faith in the project.
All new. All improved.
Odyssey comes with the open source Procursus bootstrap, designed from the ground up with openness and compatiblity in mind. Odyssey also comes equipped with full libhooker support, so speed and reliabilty are ensured.
Developer website: https://theodyssey.dev
What's New
Beta 2 Changelog:
1. Improves exploit for all A11 and higher devices
2. Fixes UI scaling on iPhone SE, 6S, 7, 8 and SE 2
3. Adds a new Overwatch theme in the options
Note: Migration does not work yet in beta 2. If migrating from non-Odyssey/Odysseyra1n, make sure to rootfs
Screenshots